Dolphin Express iPass Cables
Dolphin Express iPass copper cables
| Description | Length | Ordering code |
| --- | --- | --- |
| 0.5 meter iPass Gen3 x8 Copper Cable | 0.5 meter | IXC0M |
| 1 meter iPass Gen3 x8 Copper Cable | 1 meter | IXC1M |
| 2 meter iPass Gen3 x8 Copper Cable | 2 meter | IXC2M |
| 5 meter iPass Gen3 x8 Copper Cable | 5 meter | IXC5M |
| 7 meter iPass Gen2 x8 Copper Cable | 7 meter | IXC5M |
| 2 meter iPass Gen3 x8 to x4 PCIe Transition Copper Cable | 2 meter | IXC448-2M |
Custom lengths are available upon request. Please contact Dolphin for MOQ, price and lead time.
Dolphin Express iPass Fiber Cables / AOC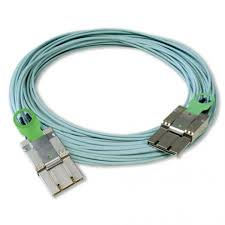 The PXH810 and PXH812 products fully supports the following iPass based fiber optic cables.
NOTE: These fiber optic cables have received an END of LIFE notification from the manufacturer. The last order date to Dolphin is August 25th 2019 to ensure deliveries. Please contact Dolphin for details.
| Description | Length | Ordering code |
| --- | --- | --- |
| 10 meter iPass Gen3 x8 Fiber Cable | 10 meter | IXFC10M |
| 50 meter iPass Gen3 x8 Fiber Cable | 50 meter | IXFC50M |
| 100 meter iPass Gen3 x8 Fiber Cable | 100 meter | IXFC100M |